Contact Us
Got a question?Let us help.
Contact
Products
About Us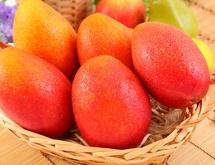 The company is located in Kaohsiung, the enthusiasm of Taiwan's southern end, and was established in 2000.

The company's business projects are import and export trade. At present, the main products are fresh frozen vegetables and Taiwan seasonal fruits, pearl powder tapioca, vegetable chips, eels, grouper, etc.

Our main business philosophy is: quality, health and peace of mind.

Quality: Every imported and exported product is subject to our strict inspection, so that you do not have to worry about pesticides and pests or chemical additives.
Health: The company's import and export products, mainly based on natural ingredients.
Peace of mind: The company has established a good after-sales quality service, so that you can eat healthy and comfortable!

If you need our services, please contact us immediately and we will be happy to provide you with any services and opportunities to work with you.
More
New Products
Featured Products
Recommend Products